Mary Conant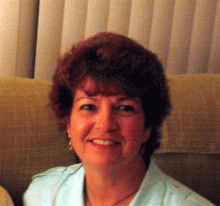 Mary Conant
Gold Member
Mary Conant Real Estate
Beverly Hills
Crystal River, FL 34465

Phone: 352-697-0300
Email: Click Here
Website: Click Here

About Mary Conant
20 plus years of real estate experience. My real estate career began in New Hampshire in 1987. I am licensed in NH and Florida.
Real Estate Areas Served by Mary Conant
Beverly Hills, FL
Citrus Hills, FL
Citrus Spgs, FL
Crystal River, FL
Dunnellon, FL
Floral City, FL
Hernando, FL
Holder, FL
Homosassa, FL
Homosassa Spg, FL
Homosassa Springs, FL
Inverness, FL
Mary Conant's Areas of Expertise
Residential re-sales
Condos/Villas
New Homes
Gated Communities
Commercial
Citrus County Florida
Mary Conant's Areas of Education
Merrimack College - Accounting Major
Business Administration Minor

Interests
Family, Photography, Reading, Tennis, Walking, Music, Technology and Education.
Community Involvement
I have developed a clothing line to donate funds to ovarian cancer research.
Volunteer Computer tutor.
Previous American Cancer Liason.
Past President of the High Hopes Foundation.
Past President of the Business & Professional Women's Organization.
Gold Star Mother--My son, LTC Sean Judge, Ph.D. died in 2012
He was career USAF