ShaRhanda Lawson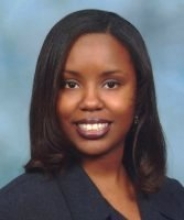 ShaRhanda Lawson
Gold Member
Solid Source Realty GA
10900 Crabapple Road
Alpharetta, GA 30075

Phone: 7704751130
Cell: 6784387991
Email: Click Here
Website: Click Here

About ShaRhanda Lawson
I predominantly serve in Atlanta and in the Metro Atlanta counties (Fulton, Cobb, Cherokee, Bartow, Paulding), but I can make myself available wherever you may need me! Please make sure that you contact me for all of your real estate needs.

I do my best to make sure all of my clients feel confident that their needs are being addressed appropriately and that their experience with me is a pleasant one. My expertise will make your next move a smooth one! I can help you sell your home with ease, and find you the home of your dreams in a very short time.

I've lived in metro Atlanta for over 10 years, and I know its market like the back of my hand. I can make recommendations in the areas of schools, work, entertainment, shopping, eating...and if there's anything that I don't know, I can always find out!

If you give me the opportunity to do business with you, I promise that you will not be disappointed. Don't believe me? Ask my past clients! My reputation speaks for itself!
ShaRhanda Lawson's Areas of Expertise
I work in Fulton County, Cobb County, Cherokee County, Bartow County, Paulding County. I serve Metro Atlanta.