Paul Foss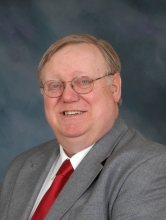 Paul Foss
Gold Member
Real Living Barbera Assoc.
451 Grove Street, Worcester
Worcester, MA 01605

Phone: 508-852-4227
Cell: 978.895.8218
Fax: 508.852.5356
Email: Click Here
Website: Click Here

About Paul Foss
I am passionate to provide the most comprehensive service available. I'll be with you every step of the way, buying or selling, using creative approaches making your relocation as seemless as possible. From your initial telephone until keys change hands I will look to satisfy your every concern.

Please call now @ 508.852.4227 x27

I look forward to being of service!
Real Estate Areas Served by Paul Foss
Auburn, MA
Barre, MA
Boston, MA
Charlton, MA
Fitchburg, MA
Gardner, MA
Harvard, MA
Hubbardston, MA
Leicester, MA
Leominster, MA
Littleton, MA
Princeton, MA
Rutland, MA
Sterling, MA
Sutton, MA
Templeton, MA
Westborough, MA
Westminster, MA
Worcester, MA
Paul Foss's Areas of Expertise
Having lived and worked in a few locations in Massachusetts I can bring a broad perspective to both your home hunting and selling needs. I have lived in Templeton for 17 years and maintain an office in Worcester that makes me centrally located to serve all of Worcester county.
My specialty is upscale and distinctive homes throughout the region.

As a listing agent I welcome opportunities throughout Worcester county where the scope of my marketing ranges from broad web exposure, to custom direct mail and in some cases even television. As a buyer agent I work statewide to find you the perfect property.

A few web sites to learn more:
www.RealLiving.com our national site
www.RealLivingBarbera.com our local one
www.RealLiving.com/Paul.Foss for more about me
www.EliteBuyerService.com for exclusive buyers of real estate

I am happy to consult and provide opinions for both your buying and selling needs. I will make myself available to your schedule.

Whether you need a listing or buying agent, you will find me responsive and comprehensive in my work and devoted exclusively to representing you in the transaction.

Please call (508)852-4227 x27 or Paul.Foss@RealLiving.com

I am anxious to provide the level of services your real estate needs deserve!

Cordially,
Paul Foss