Angela Steiner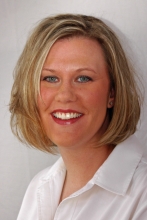 Angela Steiner
Gold Member
Sterling Real Estate Group, Inc
7175 W Jefferson Ave., Suite 4700
Lakewood, CO 80235

Phone: 303-947-1800
Cell: 303-947-1800
Email: Click Here
Website: Click Here

About Angela Steiner
Thank you for visiting my profile! I've been a full-time Realtor in the Denver area since 2000. I am a Colorado transplant and couldn't be happier with my decision to move to the Mile High City! Are you bored from reading "About Me" yet? Quite frankly…it's not about ME. It's about what you need and deserve in a Realtor. I'm going out on a limb here, but I highly doubt my love for hiking or interest in current events is a barometer for you when choosing a Realtor. I would like to touch on how I approach my job as a Realtor and how I may be a good fit to help you with your next sale or purchase of a home in the Denver area.

I schedule around your schedule; I do not have set days off, or set hours. I am available on weekdays, weeknights or weekends…whatever works best for you.

I do not work with an assistant. I choose not to outsource my responsibilities once we start working together. I am the one with the knowledge and experience and I feel that it should be me with you every step of the way.

I am comfortable with all communication mediums; Phone calls, e-mailing, texting…however you prefer to communicate, I'm happy to oblige.

Organization and attention to detail is important to me. Whether it's marketing your home, searching for properties or writing a contract, I always check and double check my work. You have entrusted me to look out for your best interests and I take that very seriously.

The success and satisfaction of your real estate experience will rise and fall on the professionalism and due diligence of the Realtor you choose. I am acutely aware of this and never take my responsibilities to you lightly. I do everything in my power to make the process of buying or selling real estate a positive one!

While the above gives you a sense of how I approach my business, I go into much more detail regarding my responsibilities and process when helping my clients buy real estate in Metro Denver and sell real estate in Metro Denver.

Again, I thank you for the opportunity and want to invite you to call me at 303-947-1800 or e-mail me at angelalsteiner@gmail.com with any and all questions you may have.

I would be delighted to hear from you!

Angela


Angela Steiner's Areas of Expertise
Buying Metro Denver Real Estate? For all the advances technology has afforded us, buying a home, at its core, will always be about personal relationships; your relationship your lender, the sellers, seller's agent, inspectors, contractors and appraisers. It is my role, as a Buyer's Agent, to guide you through these relationships, the paperwork and numerous steps in the real estate process to assure a favorable outcome. Feel free to use my Home Search to review all available homes for sale in the Denver Metro area. Please visit my Buying Link to learn more about buying a home, how I approach my role as a Buyer's Agent and why you should consider me to help navigate you through the process of buying a home.

Selling Metro Denver Real Estate? Close to 90% of potential home buyers are online looking for their next home. How will your home be presented to them? What will that first impression be? Today's Realtor is marketing to two different groups of people; fellow Realtors and potential buyers. I cannot emphasize enough how critical it is that the information presented is not only complete, but accurate. When marketing a home for sale, I take the utmost care that these basic of marketing principles are fulfilled. Please visit my Selling Link to learn about the comprehensive marketing plan I have in place for all my listings. Feel free to contact me for a free, no obligation market analysis of your current home.

Relocating to Metro Denver? Congrats on your upcoming move! I consider myself part Realtor and part tour guide when I'm working for out-of-town clients. Moving is stressful enough and moving to a different city or state just adds to that stress! All my out-of-town clients are sent a map book detailing the entire Denver Metro area. It helps put in to perspective where exactly homes are located when I'm e-mailing homes for sale to you. As with all my clients, I schedule around you. When you have the opportunity to come into town and look at homes, my time is yours!