Ray Douglas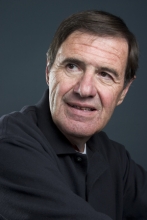 Ray Douglas
Gold Member
Intero Real Estate Services
496 First St, S 200
Los Altos, CA 94022

Phone: 650.947.4687
Cell: 408.813.0545
Fax: 650.887.2396
Email: Click Here
Website: Click Here

About Ray Douglas
I am a California native. Grew up in the Bay Area and still reside there. I put my local and regional knowledge to use for buyers & sellers in the Bay Area.
Real Estate Areas Served by Ray Douglas
Ray Douglas's Areas of Expertise
Working with buyers and sellers and investors in the bay area. Provide excellent service for new buyers relocating to the bay area.
Ray Douglas's Areas of Education
Attended San City College. Majored in Real Estate and Minored in Marketing.Have a Property & Casulty & Life Insurance License.
Interests
Support our local College and Pro teams. Music, Reading, Execise, Good nutrition, Golf.
Community Involvement
Member of National Association of Realtors,Calif Assoc of Realtors,Silicon Valley Assoc,REinfolink(MLS)