Susan Kliesen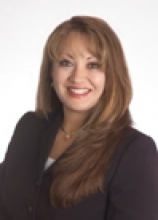 Susan Kliesen
Gold Member
Re/Max Center
1140 Old Peachtree Rd. Suite D
Duluth, GA 30097

Phone: 770-804-2527
Cell: 404-510-1988
Fax: 770-217-3114
Email: Click Here
Website: Click Here

About Susan Kliesen
Here is a little about my experience and about me personally: I am the Realtor of the Year for the second largest board in the state of Georgia. I serve on the Executive Committee and the Board of Directors for the Northeast Atlanta Metro Association of Realtors. I am a member of Grayson United Methodist Church, I am a Committee Chair of the Starling PTA, I am a mother, I am a wife, I love to go on cruises, and last but not least I am a born again Christian.

I hope that we can do business together in the future.

Real Estate Areas Served by Susan Kliesen
Buford, GA
Duluth, GA
Grayson, GA
Lawrenceville, GA
Lilburn, GA
Loganville, GA
Norcross, GA
Snellville, GA
Suwanee, GA
Susan Kliesen's Areas of Expertise
Hello my name is Susan and I have been in the real estate business full time since 1995. I am an associate broker with RE/MAX Center and am currently ranked in the top 20 agents in the state of Georgia. I am passionate about real estate. I love to help buyers find that perfect house and I love to help sellers put the sold signs in the front yard. I have become very good at shorts sales in these last few years because there are so many people who find themselves forced to sell because of job loss or transfer and with the foreclosures all around them they are upside down. I needed to be able to help my clients and the people that they refer to me, so I learned how to become very efficient and effective at short sales. My business currently is 1/3 regular sellers, 1/3 foreclosures and 1/3 short sales.