Debra A. Jason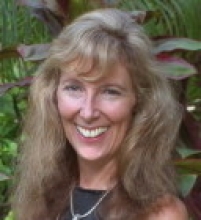 Debra A. Jason
Gold Member
Na Pali Properties, Inc.
5-5190 Kuhio Hwy.PO Box 608
Hanalei, HI 96714

Phone: 808-826 1846
Cell: 808 635 8031
Fax: 808 826 6496
Email: Click Here
Website: Click Here

About Debra A. Jason
I'm an entrepreneurial spirit who has owned and operated my own business, The Write Direction -- specializing in Web and direct marketing communications -- since 1989. As a freelance writer, my challenge was to find just the right words that spoke to just the right audience. It was my job to find just the "right fit" so that prospective buyers wanted (and purchased) my client's products or services.

As a Realtor-Associate and Accredited Buyers Representative on Kauai, I'd like to do the same for you when you're looking for Kauai homes for sale -- find the right fit of a perfect island home, Kauai condo, or vacant land that's just what you've been looking for. Whether you're looking in Kapaa, Kilauea, Princeville, Hanalei, Haena or elsewhere on Kauai, I'm here to help.

"Debra Jason is a gem! She is always professional & patient. We never felt pressured by her. She learned what we wanted & suggested homes that fit our taste. Debra is a very dedicated realtor; she always goes the extra mile. . . . Anyone would be lucky to have Debra as their realtor. We recommend her services whole-heartedly with no reservations!" - S. S. & E.R., Kapaa, HI
Real Estate Areas Served by Debra A. Jason
Debra A. Jason's Areas of Expertise
As a Realtor-Associate and Accredited Buyers Representative on Kauai, I'm here to help you find the property that best meets your criteria. Tell me what you have in mind and I'll search the island and let you know which properties best meet your parameters.
Whether you're looking in Kapaa, Kilauea, Princeville, Hanalei, Haena or elsewhere on Kauai, I'm here to listen & help you.

Or, if you're selling your home, let me find the right fit between your property and a prospective buyer. With 20+ years of experience in the field of direct marketing, I know what to do to market your home -- attract prospective buyers -- when you list it with me.
Debra A. Jason's Areas of Education
I received my Bachelor of Arts degree from The City University of New York at Queens College in 1975 and my Master of Arts degree from the University of Colorado at Boulder in 1977.
Interests
Sharing quality time with friends & family.
Walking with the beach with my world-renowned golden retriever, Ike.
Dancing.
Marketing and direct marketing.
Networking