Margaret B. Hickman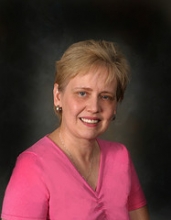 Margaret B. Hickman
Gold Member
Keller Williams - Cenla Partners
3600 Jackson St. Ext., Ste 123
Alexandria, LA 71303

Phone: 318-619-7796
Cell: 318-715-0807
Fax: 318-619-8719
Email: Click Here
Website: Click Here

About Margaret B. Hickman
I am a wife, mother to two adult children, pianist for my church, and retired career Louisiana state government employee.
Real Estate Areas Served by Margaret B. Hickman
Ball, LA
Boyce, LA
Bunkie, LA
Cheneyville, LA
Colfax, LA
Cottonport, LA
Deville, LA
Dry Prong, LA
Effie, LA
Elizabeth, LA
Elmer, LA
Evergreen, LA
Forest Hill, LA
Georgetown, LA
Glenmora, LA
Hessmer, LA
Lecompte, LA
Mansura, LA
Marksville, LA
Montgomery, LA
Oakdale, LA
Pineville, LA
Pollock, LA
Woodworth, LA
Margaret B. Hickman's Areas of Expertise
I specialize in residential real estate--both buying and selling. I like guiding first-time home buyers through the process, but I also enjoy working with people who are moving up to a higher price range. I really enjoy showing houses!

Listings are a bit more challenging, but they are rewarding as well! A listing in a good location priced correctly will sell quickly. I personally believe it is dishonest to price a listing higher than market value. It won't sell, and then the agent is forced to go back and ask for price reductions. Should it by chance sell, it may not appraise. Then the REALTOR® must go back to the seller and explain why he/she priced it above market value knowing it probably would not appraise.