Ron Powers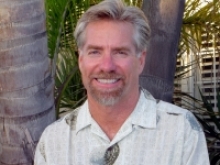 Ron Powers
Gold Member
Prudential California Realty
3601 West Fifth Street
Camarillo, CA 93030

Phone: 805-340-3641
Fax: 8059848699
Email: Click Here
Website: Click Here

About Ron Powers
I've always lived in California from Manhattan Beach, California where I developed a love for the beach areas. My former career was partners with family business in Cosmetic Industry. The business moved to Ventura County 1985.

I've been a realtor for Ventura County Gold Coast located in California for four years now and love helping families find their homes as they have the need to grow into a bigger home or downsize to a smaller home. The pleasure of meeting people is what I like best and working with them to earn their trust as they make the biggest decision of their life in buying and/or selling a home. I work hard to earn their referrals which I find to be the biggest compliment I can ever have.
Real Estate Areas Served by Ron Powers
Ron Powers's Areas of Expertise
Ventura and Santa Barbara's Gold Coastal California
Oxnard, Ventura, Pt. Hueneme, Camarillo, Moorpark, and Thousand Oaks
Interests
Swimming, Surfing, Golfing, Biking, and music. Play guitar as hobby. Family is my top priority.
Community Involvement
Board Member for:
Buena Ventura Swim Club
McKinnis Ranch Industrial Park
Pt Hueneme Chamber of Commerce
Support
Casa Pacifica Angels, Camarillo
Ventura Missions