PHILIP SOUSA JR.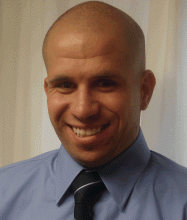 PHILIP SOUSA JR.
Gold Member
RE/MAX TOTAL
19 OLD WESTPORT ROAD
Dartmouth, MA 02747

Phone: 508-243-1422
Email: Click Here
Website: Click Here

About PHILIP SOUSA JR.
I am a Buyers agent with Re/Max Total in North Dartmouth, MA. I am knowledgable with finding homes in SE Ma and all of Rhode Island. Feel free to ask me any questions... My cell phone is 508-243-1422
Real Estate Areas Served by PHILIP SOUSA JR.
Ashaway, RI
Bradford, RI
Bristol, RI
Cranston, RI
Foster, RI
Harrisville, RI
Hope Valley, RI
Kingston, RI
Little Compton, RI
Pascoag, RI
Pawtucket, RI
Providence, RI
Randolph, MA
Raynham Center, MA
Rehoboth, MA
Smithfield, RI
Somerset, MA
Swansea, MA
Taunton, MA
Wareham, MA
PHILIP SOUSA JR.'s Areas of Expertise
Experienced buyers agent who will find your perfect home in Southeastern Massachusetts and Rhode Island. Feel free to ask me any questions... My cell phone is 508-243-1422