Kristy Philbrook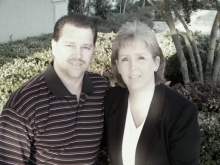 Kristy Philbrook
Gold Member
The Property Shop of AR, Inc.
3310 W 34th
Pine Bluff, AR 71603

Phone: 877.720.5088
Cell: 870.692.4302
Fax: 877.870.9059
Email: Click Here
Website: Click Here

About Kristy Philbrook
I am the Broker for The Property Shop of AR.
My family relocated to Arkansas in 2002 from the MS Coast where I had spent 10 years in the construction/real estate field. At that time I decided to take a few years off to be there while my boys adjusted to the move and eventually re-entered the job market as a real estate agent in 2007.
Real Estate Areas Served by Kristy Philbrook
East End, AR
Hensley, AR
Pine Bluff, AR
Redfield, AR
Rison, AR
Sheridan, AR
Kristy Philbrook's Areas of Expertise
We specialize in single and multi family Residential properties in Jefferson, Grant, and Saline counties and can help with a purchase, sale or leasing of a home.
Kristy Philbrook's Areas of Education
Associate of Arts degree in Interior Design