Zoey Tolu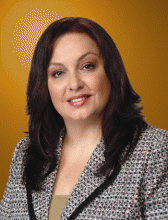 Zoey Tolu
Gold Member
Century 21 Realty Alliance
1528 S. El Camino Real, 110
Burlingame, CA 94402

Phone: 650-558-5242
Cell: 650-619-3379
Fax: 650-571-5055
Email: Click Here
Website: Click Here

About Zoey Tolu
Zoey Tolu was born in Brussels, Belgium in 1964. After graduating from I.S.C.A.M school of paramedical professions in physical therapy, she met her future husband and married in 1987. She moved then to the Bay Area and received her Real Estate license in 1989.

Because of her mixed back round, Zoey speaks fluently English, French and Turkish. She is the mother of a wonderful boy, Jon.

Currently she is a homeowner in Foster City, a community that her family and herself greatly enjoy.

Zoey is dedicated to Integrity, Honesty, Professionalism and Hard Work. She is especially looking out to her clients best interest. Zoey has been very fortunate to have worked with many satisfied customers in the past and will work hard to satisfy your real estate needs as well.
"My services does not come without any guarantee."
It is my personnel belief that it is never to late to buy or sell property to make a profit.

Because the real estate industry is becoming more sophisticated and challenging every day, you need a professional that understands the industry and is positioned to stay ahead of the game.
I go the extra mile to help you achieve your goals. ThatĘs why I constantly research the market and property values so your home is priced effectively from day one. I also make sure the public knows your home is for sale by using innovative advertising and marketing techniques to attract potential buyers.
Everything you need to know about buying or selling a home can be found here on my Website!

Call or email me today!
Real Estate Areas Served by Zoey Tolu
Zoey Tolu's Areas of Expertise
San Jose, Mountain View, Sunnyvale, Menlo Park, Atherton, Woodside, Redwood City, Palo Alto, San Carlos, Belmont, Redwood Shores, Foster City, San Mateo, Burlingame, Hillsborough, Millbrae, San Bruno, Daly City, South San Francisco, Brisbane, Pacifica, Colma, San Francisco.
Zoey Tolu's Areas of Education
In 1982- High School diplome From Leon Lepage Brussels, Belgium.
From 1982 to 1986- Diploma From ISCAM Instute Paramedical in Physical Therapy, Brussels, Belgium.
From 1984 to 1985 Esthetician and make up artist certification from Lise Loriot, Brussels, Belgium.
1990- Real Estate Licence, California, USA
My education is always ongoing I keep myself updated continually in the Real Estate Field by taking diverse classes at the community college and going to many Real Estate and Real estate marketing seminars.


Interests
the Arts.
Ceramics
Painting
Music
Theater
Movies
Sports (swimming)
Socializing with people
Fine dinning
Community Involvement
I always donate 5% of my commission to any foundation commited to helping children.