Moe Navidi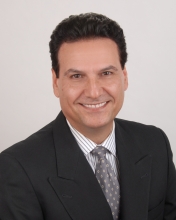 Moe Navidi
Gold Member
Windem Real Estate
780 Roosevelt, Suite # 100
Irvine, CA 92620

Phone: 949-892-7077
Cell: 949-892-7077
Fax: 949-583-9987
Email: Click Here
Website: Click Here

About Moe Navidi
I have been successful in my career by making well-thought-out decisions based on careful analysis of all factors. I approach problems with logic and sound reasoning. I always enjoy working with my clients in developing the appropriate systems and procedures to reach their goals.
The other reason, I have achieved success in my career because I have been focused on my clients' needs. I have always sought out innovative solutions to challenging problems to benefit my clients. Regardless of the task or challenge, I always established benchmarks of performance and standards of excellence.

Real Estate Areas Served by Moe Navidi
Moe Navidi's Areas of Expertise
Buyer and Seller Representation. Relocation Services. New Construction. Investment Properties. Residential Real Estate. Single Family Homes and Condominiums. Multi-Family Units.
Moe Navidi's Areas of Education
CSU Long Beach Civil Engineering
Real Estate Broker
Lic# 01753283
Real Estate Appraiser
Lic# 3000344
Insurance accident & health, fire & casualty Broker- Agent, Life- Only
Lic# 0F94150

Interests
* Family
* Friends
* Sports