Amber Grice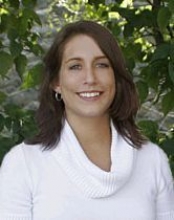 Amber Grice
Gold Member
Sun Realty
3757 Tamiami Trl N.
Chokoloskee, FL 34103

Phone: 239-287-3355
Fax: 239-649-1980
Email: Click Here
Website: Click Here

About Amber Grice
Originally from Traverse City, Michigan I moved to SW Florida in a search for warm weather and a career in real estate. I spent my first two years learning and working with buyers and sellers at the closing table during the height of the real estate boom, as I worked closely with real estate attorneys and developers.

After the market took a turn I decided to start working with one of the top real estate agents and build a rental department. During this time I graduated from Edison College with emphasis on marketing and management. I also accumulated my real estate sales associates license and community association manager license.

Real Estate Areas Served by Amber Grice
Amber Grice's Areas of Expertise
SW Florida Rentals, Property management and Invetors Buyer Agent.