Paul Whitehouse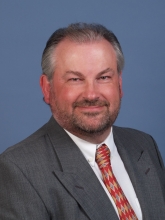 Paul Whitehouse
Gold Member
Boca Executive Realty LLC-Space Coast
Real Estate Row
Melbourne, FL 32940

Phone: 321-609-1812
Cell: 321-609-1812
Email: Click Here
Website: Click Here

About Paul Whitehouse
I was born in the U.K. and moved to Florida 6 years ago.My attention to detail, patience and honesty help me with my Realtor work.
Real Estate Areas Served by Paul Whitehouse
Cape Canaveral, FL
Cocoa, FL
Cocoa Beach, FL
Eau Gallie, FL
Indialantic, FL
Malabar, FL
Melbourne, FL
Melbourne Beach, FL
Merritt Island, FL
Palm Bay, FL
Rockledge, FL
Satellite Beach, FL
Paul Whitehouse's Areas of Expertise
I especially have an understanding of the turmoil in moving long distances and the consequent problems that this involves.Therefore I do a lot of pre-viewing on behalf of my clients so that they do not have to waste a lot of time viewing homes that are not suitable.
Paul Whitehouse's Areas of Education
I was born in the U.K. and completed all my education there.
Interests
Golf, Clay Shooting, Gardening, Reading and the dreaded Gym.