Marilyn Hazard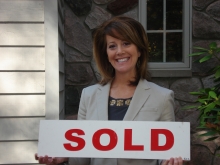 Marilyn Hazard
Gold Member
Keller Williams
630 Kenmoor SE
Grand Rapids, MI 49546

Phone: 616 464 1738
Email: Click Here
Website: Click Here

About Marilyn Hazard
Full time Realtor with GRI designation and member of GRAR, MAR & NAR.
Aggressive advertising and marketing plan to aid you in selling your home.

Effective negotiating skills to get you into your dream home.

She stays current in new laws and technology that affects the real estate industry.

Involved in the Grand Rapids community, volunteering at Habitat For Humanity, Mel Trotter Ministries.

Homeownership is one of the most important investments you will ever make in your life!

Memberships:
GRAR
NAR
MAR
Women's Council of Realtors West MI Chapter

Real Estate Areas Served by Marilyn Hazard
Ada, MI
Grand Haven, MI
Grand Rapids, MI
Grandville, MI
Holland, MI
Lowell, MI
Saugatuck, MI
Spring Lake, MI
Wayland, MI
Marilyn Hazard's Areas of Expertise
Marilyn's strengths include extensive knowledge of financing options, a strong background in sales, and creative marketing skills, as well as having a very strong attention for detail. She is a self motivated individual who is enthusiastic, energetic and hardworking. Her goal: To provide you the most professional and ethical service and to aid you in accomplishing your goal!

Marilyn Hazard's Areas of Education
Grand Valley State University
Bachelor of Science
Urban Planning and Environmental Sciences
Interests
Art, Theatre, Travel, Boating & Family.
Community Involvement
Partnership with Mel Trotter Ministries, Habitat For Humanity. Our city was incoporporated in 1838, today our community is rated among the top cities in the U.S., combining our family-friendliness with safety, cleanliness, and an uncommon commitment to enterprise. Businesses tend to thrive here because of the region's famous work ethic and a historical commitment to the value of innovation.

Designed as a "walking" city, our downtown features a modern arena, a major new convention center, plenty of nightlife and several five star hotels and restaurants.

Located just minutes away from the splendor of Lake Michigan beaches and dozens of quaint lakeshore towns and villages, Grand Rapids has developed a regional reputation for major artistic and cultural events, a full calendar of stage plays and concerts, four outstanding museums, and our world-class botanical garden and sculpture park.

Best of all, our vibrant and growing city infuses these amenities with Midwestern civility and charm. The relaxed atmosphere of our diverse neighborhoods, the sheer variety of boutique shopping areas, and the commercial energy found within our bustling downtown area are testaments to the enduring success of our public/private partnership that continues to make quality-of-life our very highest priority.