Keyvan Kohan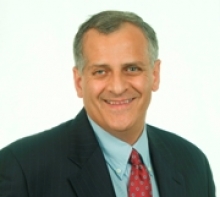 Keyvan Kohan
Gold Member
Re/Max Metro
9400 Seminole Blvd.
Bay Pines, FL 33772

Phone: 727-397-1800
Email: Click Here
Website: Click Here

About Keyvan Kohan
I have three passions in life....my family, my business, and living life to its fullest. I have lived in Florida for 25 years, the last 14 years I spent raising my family and growing my real estate business on beautiful St. Petersburg Beach.

I attended Syracuse University and later University of South Florida majoring in Mechanical/Civil Engineering. I earned my Bachelor of Science in 1991.

Real Estate became one of my biggest passions in life 17 years ago. My focus is a positive experience for all of my clients, getting the best price possible, while being there through the entire transaction to ensure all goes smoothly. I understand the importance of goals and dreams....and work real hard to be a part of that success for each of my clients.

If results and professionalism are what you are looking for....then you have found the right Broker. I have the experience and background knowledge in construction having owned my own construction firm. My knowledge base is an ongoing work in progress. I love to learn!

My goal is to create a relationship with all of my clients that is based on integrity, reliability and quality service.

I look forward to the opportunity to meet you and work with you in obtaining your real estate goals and dreams!!

Real Estate Areas Served by Keyvan Kohan
Belleair Beach, FL
Clearwater, FL
Indian Rocks Beach, FL
Saint Petersburg, FL
Keyvan Kohan's Areas of Expertise
My name is Keyvan Kohan. Most people call me "K-1". It is my pleasure to sponsor this site http://www.SunCoastHome.com as a resource for my neighbors, the residents of The Tampa Bay area.
As a Vice President and Broker Associate of Re/Max Metro, I work with two offices serving the Tampa Bay area. I am also the past President and CEO of Kohan Homes And Developments, a home construction firm specializing in designing and builidng luxury single family homes.
My knowledge of homes from the planning stages straight through to obtaining a Certificate of Occupancy is quite vast and lauded.
My past clients appreciate the diversity offered them and thank me by referring my services to their friends and families.
As a resident and/or potential future resident of The Tampa Bay area, I hope you will find this site to prove itself to be a valuable resource.
My goal is to provide you with the best, most accurate and helpful information when it comes to real estate and the current events of our neighborhood.
Please feel free to contact me at KKohan@remax.net or via phone at
(727) 397-1800 ext. 261.
I will be happy to answer any question you may have.

Best,
Keyvan Kohan
Keyvan Kohan's Areas of Education
BSME
Interests
Real-Estate, SPCA