Jean Sakai Howard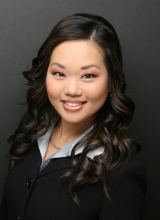 Jean Sakai Howard
Gold Member
Prudential Locations
98-161 Kaonohi St. Pearlridge Center
Aiea, HI 96701

Phone: 808-741-7097
Cell: 808-741-7097
Email: Click Here
Website: Click Here

About Jean Sakai Howard
Since 2003, Jean Sakai Howard has been ranked in the top 3-4% of realtors in the Honolulu Board of Realtors. She won awards in Prudential's Chairman and President's Circle. Majority of her business is based on personal referrals received from her past clients. Her clients' experiences have been stellar. See testimonials on her website: www.SoldOnOahu.com
Real Estate Areas Served by Jean Sakai Howard
Jean Sakai Howard's Areas of Expertise
Relocation Specialist, Accredited Buyer's Specialist, Fine Homes Specialist
Jean Sakai Howard's Areas of Education
University of Hawaii, BA in Communications
Jean strives to be the best in her field by placing herself on the leading edge of technology, education in the growing changes within the field of real estate, etc.
Interests
When Jean is not busy working with her clients, she utilizes her spare time spending time with her family. She has two children that adore the outdoors - especially the beautiful sandy beach.