Kathy Tinsley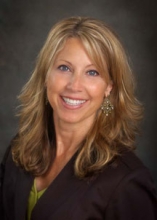 Kathy Tinsley
Gold Member
Coldwell Banker Pro West
1301 Poplar DR
Eagle Point, OR 97504

Phone: 541-601-5287
Fax: 541-779-3192
Email: Click Here
Website: Click Here

About Kathy Tinsley
I have bout and sold property for 30 years and have done well for myself with it and friends and family. I have been now a top agent for 4 years in my office and a million dollar club member, and cancer survivor.
Real Estate Areas Served by Kathy Tinsley
Ashland, OR
Central Point, OR
Eagle Point, OR
Jacksonville, OR
Medford, OR
Phoenix, OR
Rogue River, OR
Shady Cove, OR
Talent, OR
Kathy Tinsley's Areas of Expertise
Expert real estate market knowledge of Medford, Ashland, Talent, Eagle Point, and Jacksonville, Shady Cove, Applegate,Phoenix, homes, wineries, vineyard property, development land. I am a realtor to help clients dreams come true and make wise investments.
Kathy Tinsley's Areas of Education
High school graduate from California, College Southern Oregon Univercity, Dental Field for 20 years, Realtor for 5 years, Business owner-restaurants.
Interests
Family, kids, grandkids, running,snowski, waterski, horse back ride, find great realestate deals.
Community Involvement
On the board of the Heart of Downtown Medford, Run for Cancer- hope and walks.