Tony Moore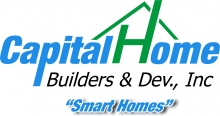 Tony Moore
Gold Member
Capital Home Builders
15125 US 19 South
Ochlocknee, GA 31792

Phone: 229-289-0140
Email: Click Here
Website: Click Here

About Tony Moore
"We take great pride in our work through our commitment to getting the job done with the complete satisfaction of every client. We insist on using only top quality materials and expert craftsmen in the design and construction of each home we build."
Real Estate Areas Served by Tony Moore
Aventura, FL
Cairo, GA
Hialeah, FL
Meigs, GA
Miami, FL
Moultrie, GA
North Miami Beach, FL
Ochlocknee, GA
Pelham, GA
Tallahassee, FL
Thomasville, GA
Valdosta, GA
Tony Moore's Areas of Expertise
We will build the home of your dreams in the location of your choosing. Find your own location or let us show you property we have available. We are the first custom green home builders in South Georgia
Community Involvement
Your home is one of the most important purchases that you make for your family, and a significant part of your life. We can help with every step of the process, and have the experience to insure that you enjoy the process and the result.