Tanya Orlov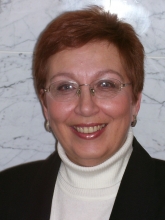 Tanya Orlov
Gold Member
Keller-Williams Realty
1521 Concord Pike, suite 102
Wilmington, DE 19803

Phone: 302-299-1121
Cell: 302-383-2289
Fax: 302-299-1200
Email: Click Here
Website: Click Here

About Tanya Orlov
Full time agent for 10 years. Average annual sale volume is 7-9 million.
Real Estate Areas Served by Tanya Orlov
Bethel, PA
Chadds Ford, PA
Chatham, PA
Claymont, DE
New Castle, DE
Newark, DE
Odessa, DE
Townsend, DE
Wilmington, DE
Tanya Orlov's Areas of Expertise
Resale, new constraction, investment properties, 1st time home buyers
Tanya Orlov's Areas of Education
Ph.D in music and piano performance.