Patrick Mullin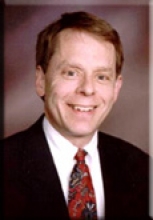 Patrick Mullin
Gold Member
REMax Preferred
2970 Chapel Valley Rd. Ste 104
Madison, WI 53711

Phone: 608-277-2791
Fax: 608-276-8659
Email: Click Here
Website: Click Here

About Patrick Mullin
I entered the real estate business in 1987, coming into real estate having previously worked as a Pharmacist. The most surprising realization I had with my employment change was the fact that the majority of customers I encountered didn't seem to trust Real Estate agents the way they did Pharmacists. Being trusted was the way I was used to being received and this was very different. According to the Gallup Polls, Pharmacists are the most trusted individuals of any profession. Needless to say, the stereotype many people have of Real Estate agents is that Real Estate agents are something less than trustworthy. With that in mind, I realized that gaining people's trust was something that had to be earned. It wasn't given automatically, Since that time, I've worked very hard to ensure that people realize those bad stereotypes don't apply to all agents, especially not to me.
Real Estate Areas Served by Patrick Mullin
Cottage Grove, WI
Madison, WI
Middleton, WI
Sun Prairie, WI
Patrick Mullin's Areas of Expertise
I specialize in residential and residential income property sales in the Greater Madison area. I am very skilled at negotiating the best price and terms for my clients. I have great attention to detail and have a thorough understanding of real estate related contracts. Whether buying or selling real estate you can rely on and trust my expertise.