Andrea Petersen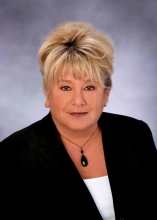 Andrea Petersen
Gold Member
John L Scott
20632 108th Ave SE
Federal Way, WA 98031

Phone: 206-795-6945
Cell: 206-795-6945
Fax: 253052-9727
Email: Click Here
Website: Click Here

About Andrea Petersen
In the business of helping people since 1984. Have seen all kinds of markets for selling and for buying a home along with following thru on all details to get my job done
with no stress and alot of listening.
Real Estate Areas Served by Andrea Petersen
Auburn, WA
Bellevue, WA
Black Diamond, WA
Bonney Lake, WA
Buckley, WA
Carbonado, WA
Enumclaw, WA
Fall City, WA
Federal Way, WA
Gig Harbor, WA
Graham, WA
Issaquah, WA
Kent, WA
Kirkland, WA
Lakewood, WA
Medina, WA
Mercer Island, WA
Mill Creek, WA
North Bend, WA
Orting, WA
Pacific, WA
Puyallup, WA
Renton, WA
Sammamish, WA
Seattle, WA
South Prairie, WA
Spanaway, WA
Steilacoom, WA
Sumner, WA
Tacoma, WA
Woodinville, WA
Andrea Petersen's Areas of Expertise
Areas of expertise are residential homes new or resale, condominiums, vacant land, farms, ranches, multi-family, business opportunity,
and commercial.
Andrea Petersen's Areas of Education
I am with a company that education is their middle name. We believe to be on top of every current issues there is to be concerned about. In fact this is the #1 office in the county for many, many years. Agents come to this company because of the recognition and knowledge it provides.
Interests
I like anything out doors. That is why I love Seattle because there is so much you can do.
Community Involvement
The company and I are into all kinds of charity events. The biggest one being Children's Hospital.