Cheryl Talbot,ABR,GRI,e-PRO,SFR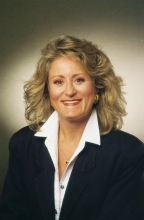 Cheryl Talbot,ABR,GRI,e-PRO,SFR
Gold Member
Rose & Womble Realty
123 S. Lynnhaven Road
Virginia Beach, VA 23452

Phone: 757-486-8800
Cell: 757-478-1167
Fax: 757-486-7152
Email: Click Here
Website: Click Here

About Cheryl Talbot,ABR,GRI,e-PRO,SFR
My background in Land Management and Residential Development gives me a strong edge to my competitors. I've been involved in many key developments in the region giving me a background knowledge of how the area has grown and prospered over nearly 50 years of living in Hampton Roads. I've seen our area become a place where its' residents share a tradition of warmth and hospitality. My knowledge of the area allows me to keep my clients informed of the many factors that can have an impact on the market value of their homes.
Real Estate Areas Served by Cheryl Talbot,ABR,GRI,e-PRO,SFR
Chesapeake, VA
Norfolk, VA
Portsmouth, VA
Suffolk, VA
Cheryl Talbot,ABR,GRI,e-PRO,SFR's Areas of Expertise
Being a Realtor since 1993 and having lived in Virginia Beach, Virginia since 1956 sets me apart from many other Realtors. My expertise as a "LOCAL" Relocation Specialist" will be a benefit to you. No matter how many times you have moved, it is never easy to move your family to another city. It's important to have a Real Estate Professional who is ready to assist you through the most complicated aspects of a relocation. As a Military Relocation Specialist, I have been equipped with exclusive tools and technology designed to make buying and selling a home faster and easier. My services are specifically tailored to make your next move a smooth one. Understanding that "Time is of the Essence" in a Military family relocation, I know what it takes to assist you from this end. So when its time to make your PCS move, consider the many benefits of working with a Military Relocation Specialist.
Cheryl Talbot,ABR,GRI,e-PRO,SFR's Areas of Education
Graduate of Realtors Institute (GRI) 95'
Accresited Buyer Representative (ABR) 03'
Tidewater Community College
Alpha College Of Real Estate 93'
Circle of Excellence Gold, Silver, Bronze Award Recipient
Hampton Roads Realtors Association Sales Achievement Award Recipient
Interests
Enjoy boating in the Chesapeake Bay and Broad Bay waterways, skiing, golfing, horseback riding, gardening, Nascar
Community Involvement
Member Virginia Beach United Methodist Church

Member of Hampton Roads Realtor Association

Member of Virginia Association of Realtors

Member of National Association of Realtors

Member of Real Estate Buyers Agency Council

Leading Real Estate Companies of the World (RELO)

Member of Real Estate Information Network (MLS)

GRI,ABR,e-PRO,SRF